Barrington
The founder of the Irish Barringtons, Thomas was given the unenviable sobriquet of 'kill all Barrington' because of his notorious and infamous deeds during the Cromwellian campaign in Ireland. He remained in active service until at least 1660. In return for his invaluable services to the Commonwealth he was granted some of the lands of the Staffords, at Ballymacane and other parcels of land in Bantry Barony in Co. Wexford, totalling in all more than 2000 acres, Irish measure.
The Staffords had come to Ireland with Strongbow in 1170 and had been given an estate in the barony of Forth of which Ballymacane was the headquarters (Hilary Murphy). They built a castle there in the 13th century.
Click HERE to purchase the book.
Click this LINK for immediate access to the Barrington file.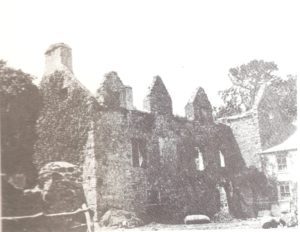 Ballymacane