Clements of Kildare & Leitrim
In the mid 17th century, a Leicestershire family emigrated to Massachusetts and so escaped the ravages of the English Civil War. Only one son, Daniel Clements, remained behind, serving a commission in the army of Oliver Cromwell. For his military services in Ireland he was rewarded with an estate in Cavan. His descendents rapidly scaled the heights of the Anglo-Irish ascendancy gaining the Earldom of Leitrim in 1795. Meanwhile, in America, Daniel's sister Mary was arrested for witchcraft during the Salem Witch Trials. Daniel's grandson Nat Clements was one of the great amateur architects of Georgian Ireland. Perhaps his best-known legacy is the Irish President's residence, Arás an Uachtaráin, in the Phoenix Park.
Click HERE for further information.
Click this LINK for immediate access to the Clements pdf.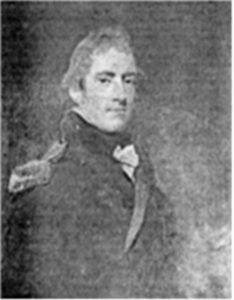 Nat Clements