Butler of Mount Juliet
Edmund the 6th Butler (f. 1280 – 1320), from whom descended the Ormonde line, had at least two sons and his second son, John was the ancestor of the Viscounts Ikerrin, later Lords Carrick. He was settled in Tipperary in an area in and around Ballingarry, at Lismolin Castle. His neighbours were the fierce, determined O'Meaghers whose homeland was adjacent in Clonakenny in the barony of Ikerrin (an Anglicisation of the Gaelic Ui Chairin). The Butlers were able to survive in their castle at Lismolin because of their willingness to adapt and because of the power of their cousins who were the lords in Kilkenny Castle and Palatinate Lords of much of Tipperary. Another tenacious family of Norman descent, the Fannings ruled from their strong castle in Ballingarry, nearby.
Click HERE for further information.
Click this LINK for immediate access to the Butler of Mount Juliet pdf.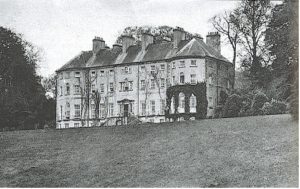 Mount Juliet