Bagwell of Tipperary
The John Bagwell, who was the scion of the family in the mid 1700s, had so far deviated from his Quaker roots that he bloodied his hands fighting duels. He was known to have fought at least three.[1] He also became the cutting edge of the militant and extreme right wing Protestantism that peaked during that period with the extraordinary trial and execution of Fr. Nicholas Sheehy, Parish Priest of Clogheen.
W.P. Burke in his excellent history of Clonmel states rather quaintly that the history of the Bagwell family previous to 1730 is, like the origin of the Amazon, obscure. We do know that originally the Bagwells were a Quaker merchant family. John of Clonmel had two brothers, William, who was a merchant in Dublin and Phineas. He had one sister, Mrs. Airy. Burke goes on to say that the earlier ancestors, given in Burke's Landed Gentry, are imaginary.
[1] W.P. Burke – History of Clonmel
Click HERE to purchase the book.
Click this LINK for immediate access to the Bagwell file.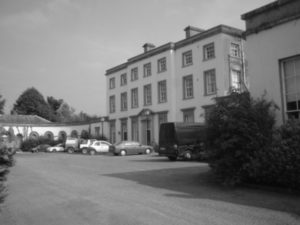 Marlfield Today